Greek Athletic & Fitness Training School
The Greek Athletic & Fitness Training School (GRAFTS) is the leading private Fitness training provider in Greece and Cyprus. It is an Education Partner of the American Council on Exercise (ACE) and the first training provider in Greece with an educational program fully accredited by EuropeActive. GRAFTS is enrolled in the Lifelong Learning Providers Record of the Greek Ministry of Education, providing certificates in the fields of Personal Training, Group Training, Pilates and Yoga.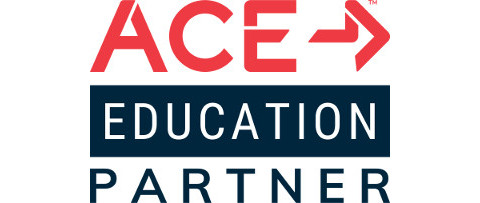 Vision
Our vision is the promotion of an active lifestyle and the fight against inactivity and obesity in Greece, Cyprus and SE Europe. Through well-trained Fitness Professionals, we join the challenge to bring the beneficial benefits of safe exercise to the physically inactive population.
Mission
To be the leading Fitness Training Provider in Southeastern Europe providing high-quality educational courses and specialised certification programmes to the exercise professionals, investing at the same time in the development of our educational staff, securing the sustainability and corporate strength of GRAFTS.
Values
We develop the skills of our people, we release their dynamism and nurture a culture of mutual trust and respect, giving them the recognition and prospect they deserve. We set high goals at a personal and corporate level to make a difference.
As a company, GRAFTS addresses all key Fitness Industry stakeholders
Fitness professionals
Exercisers - Fitness club members
Fitness clubs - gyms
Fitness-related companies and organizations
As a training provider, GRAFTS addresses everyone seeking a specialization in Fitness
High school graduates planning a carreer in the Health and Fitness industry
Students and graduates of Physical Education and Sport Science Departments seeking a specialisation in Fitness
Students and graduates of other academic institutions (Universities or Colleges) desiring the knowledge and skills of a Fitness professional         
Exercise professionals seeking comprehensive vocational training
Fitness enthusiasts interested in turning their passion into a profession
12 reasons to trust GRAFTS
It is the first Vocational Training Provider in the Greek Fitness sector. For the last 25 years it constitutes the referred Fitness Education Provider in Greece and has been established as the Opinion Leader in the sector since 1991

It is the first Greek Fitness organization accredited (2013) by EuropeActive (former European Health & Fitness Association - EHFA) for the Personal Trainer, Group Fitness Instructor and Pilates Teacher programs, at the EREPS EQF (European Frame of Qualifications) Levels 2-4.

Dates of accreditation: 13/02/2013 (Personal Trainer - Elite Level 3), 23/05/2014 (Mat & Props Pilates Teacher - Adv Level 2), 12/09/2014 (Group Fitness Instructor - Adv Level 2), 19/12/2014 (Fitness Instructor - Adv Level 2), 30/05/2015 (Fitness Assistant - Pro Level 1)

GRAFTS is registered in the Lifelong Learning Providers Record of the General Secretariat of the Greek Ministry of Education, Research and Religious Affairs, with register number MHT 79 in the General Education for Adults category, providing titles in the fields of Personal Training, Exercise to Music, Pilates Training & Yoga Training (Enrolment date: 25/01/2016)

Through the 'Fitness Pro' program, its graduates may enroll, in collaboration with higher education providers (IEK - Colleges), in 2-year and 4-year study programs, in order to obtain either a certification from the Ministry of Education in the disciplines of Weight Training or Gymnastics, providing them with professional rights and the license to practice, or a Bachelor (BSc) in Sport Science.

It is the Greek Fitness organization with the largest number of international partnerships in its history: Rebody FT COACH (ES), Pilardio (DE), YogaWorks (US), Pilates coach (US), People in Motion (DE), Radical Fitness (AR)

It is active in 9 cities in Greece (Athens, Thessaloniki, Larisa, Komotini, Patras, Heraklion, Rhodes, Trikala, Serres), as well as in Cyprus (Nicosia)

GRAFTS cooperates with over 250 gyms all over Greece, which constitute more than 20% of all gyms in the country

It produces its own educational material (Books, Manuals, CDs and DVDs)

GRAFTS undertakes after the training of its students, their professional support, through the GRAFTS Members Club (GMC) service.

Educational training is provided by a team of 65 tutors and presenters with a high level of training in the fields of Fitness (Personal Training, Group Training, Pilates, Yoga, Management & Marketing of Health Clubs) and a large number of top scientific contributors from Greece and abroad