Yoga Training
The roots of Yoga can be traced back more than 3,000 years ago in the history of man. Yoga, as we know it today, is the result of a complex development over the centuries. In recent years it has gained great popularity and is considered to be the most rapidly growing health movement. It is a holistic system of approaching human existence and a balanced way of life.
Understanding the market's need for Yoga training and in particular the needs of professional trainers and gyms, GRAFTS developed for the first time in Greece three innovative Yoga teacher training programs.
Yoga Pro level 1 - Yoga Instructor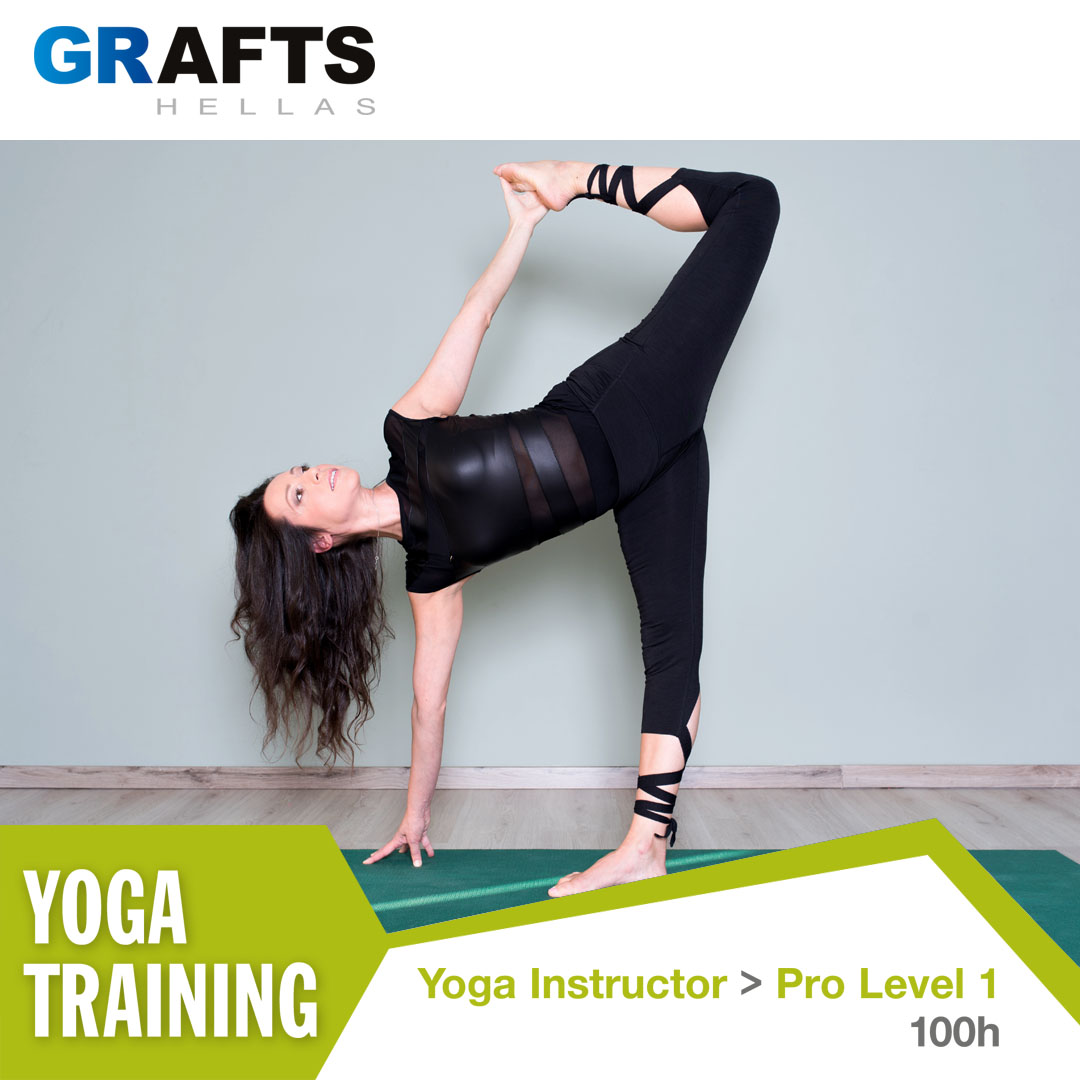 The Yoga Training program is aimed at field professionals, but also at nonprofessionals who want to know Yoga better and deepen their personal practice. It gives students the competence to safely teach a Yoga lesson and approach the individual in a holistic way, and at the same time aims at the personal fulfillment of the student, creating the need for further exploration of the Yoga paths.
"Yoga is a journey... set off and you never know where it will lead you"


Introduction to Yoga

Yoga and today's reality

W

hat is Yoga

Yoga types, Yoga styles, b

enefits of Yoga

Historical and philosophical roots of Yoga
Introduction to the philosophical texts of Yoga
Anatomy - Kinesiology I
Physiology of Exercise

I

Nutrition Exercise and Health I

Hatha Yoga - Ashtanga Yoga - Iyengar Yoga: a

nalysis of the three styles on which the GRAFTS training system is based

Asanas / body postures

Asanas' Sanskrit name analysis

S

tudy and practice of Asanas

B

enefits and contraindications of poses

B

asic alignment principles

Variations of Asanas

S

un Salutation A & B

Pranayama (breathing techniques)

Teaching methodology:

class structure / principles of teaching
Lesson organization
Methods of spotting and correcting the client's technique
Proper use of voice and body for effective teaching
B

ehavior and ethics of a Yoga Teacher
Yoga Adv level 2 - Yoga Teacher 200 (x YogaWorks Greece)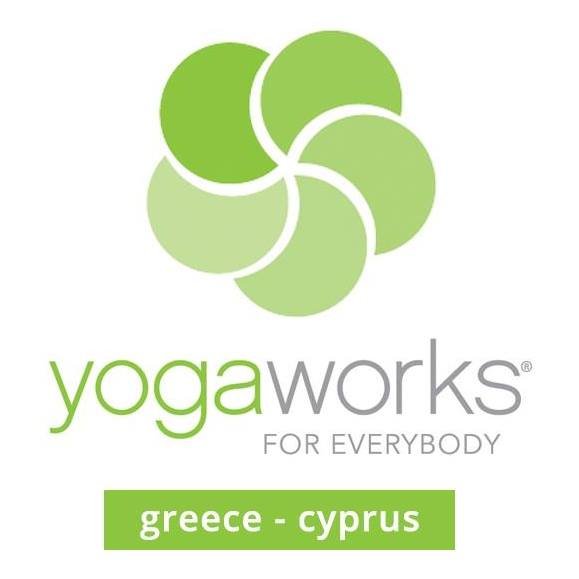 In collaboration with YogaWorks (USA), GRAFTS has adopted and proposes to its graduates their participation in the YogaWorks training programs organized in Greece and led by Anna Zorzou, so that they can advance their exploration of Yoga.
By completing the 200-hour training course, graduates are certified by GRAFTS at the Yoga Teacher Adv level 2, and they can submit the YogaWorks Diploma awarded to Yoga Alliance® (USA) and register directly at the RYS 200 level.
Yoga Elite level 3 - Yoga Teacher 300 (x YogaWorks Greece)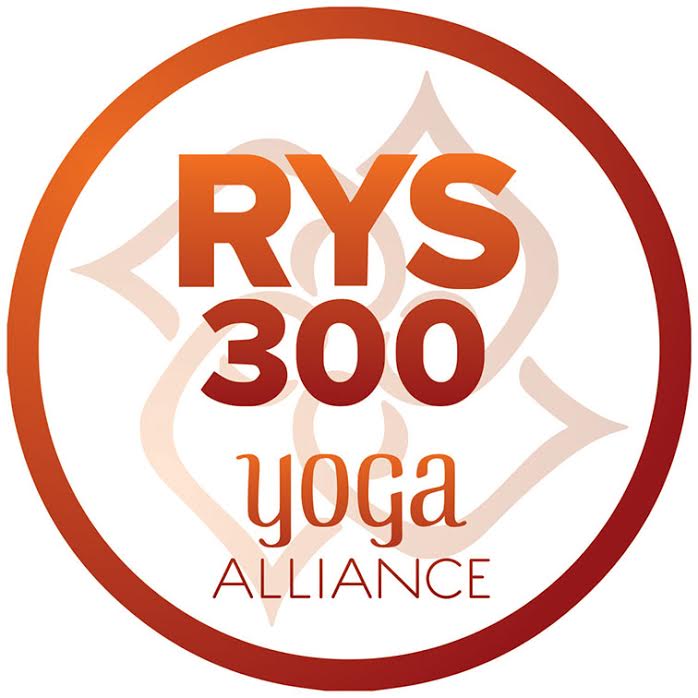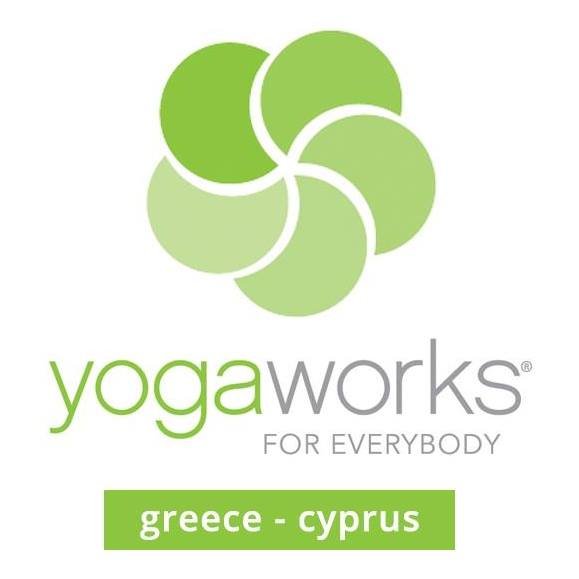 Adv level 2 graduates can continue to pursue their Yoga exploration through the additional 300-hours Professional training program organized by YogaWorks in Greece and be certified by GRAFTS at Yoga Teacher Elite level 3 at the same time, while they can submit the Diploma awarded by YogaWorks to Yoga Alliance® (USA) and register directly at the RYS 300 level.
This training program is designed to upgrade Yoga teachers to top-level professionals. Through a combination of a year of apprenticeship with a mentor, a series of workshops and considerable teaching practice, trainees improve their teaching skills, identify areas of expertise, and lay the foundations for the full integration of Yoga in their lives.