ATHENS - 08 NOV 2018 - GRAFTS Hellas announces the launch of GRAFTS Members Club (GMC), the first integrated online career support platform for Fitness professionals in Greece and Cyprus.
GMC addresses exclusively GRAFTS graduates by providing them with a set of services that can offer them tangible benefits and help them be at the forefront of industry developments. It is organized in the GMC Career, GMC Partners and GMC Education applications, which are accessed through the GRAFTS website, www.grafts.gr, and is available to graduates on an annual subscription basis.
Job openings across Greece and Cyprus in the GMC Career application

The GMC Career application upgrades GRAFTS' existing job-search support process by offering GMC members access to an online database where open positions across Greece and Cyprus are immediately posted.
Graduates from all cities - branches thus acquire an unprecedented ability to learn about work opportunities that match their qualifications and needs across the two countries.
Leading companies of the fitness market in the GMC Partners application

Real Motion and Physiomart, leading fitness equipment wholesalers, Action Country, a specialized tech retailer, Pegasus Expert, a TESAE Group official retailer and support partner, Dansport and Impact Wearever, top Greek sports clothing companies, SALTO Publications, the largest publishing house of sports literature in Greece, and GRAFTS, the leading private educational provider in the field of Fitness in Greece and Cyprus, announce their cooperation for the participation of these companies at GRAFTS Members Club.
These companies will provide special prices for Fitness products and services to GMC members, in order to better meet the needs of the professionals, so that the latter can in their turn provide upgraded services to their customers.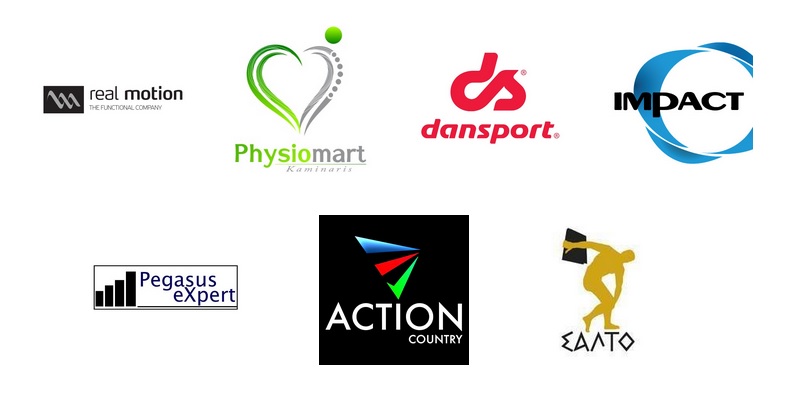 Special prices for Continuing Education through GRAFTS in the GMC Education application

In addition, GMC members will have the opportunity to participate in GRAFTS Conferences and other selected Continuing Education events at special prices. Continuing Education aims at upgrading and updating the knowledge and continuing the professional and personal development of the graduate after initial training or integration into the labor market.

Benefit from the new service!
GRAFTS Members Club is here for graduates who want to make the most out of the latest tools for the first steps of their professional career! If you are one, you can now fill in your Registration Form!

Greek Athletic & Fitness Training School
The Greek Athletic & Fitness Training School (GRAFTS) is the leading private Fitness Training Provider in Greece and Cyprus. It is an Education Partner of the American Council on Exercise (ACE) and the first Fitness Training Provider in Greece with an educational program fully accredited by EuropeActive. GRAFTS is enrolled in the Lifelong Learning Record of the Greek Ministry of Education, providing certificates in the fields of Personal Training, Exercise to Music, Pilates Training and Yoga Training.