THESSALONIKI - 22 MAR 2019 - GRAFTS Hellas announces the successful completion of the 28th International Health & Fitness Congress by GRAFTS Hellas, which was held on 15-17 March 2019, at the 'Ioannis Vellidis' Congress Centre in Thessaloniki.
For another year, the 28th IHFC was the big Fitness meeting for Greece, Cyprus and SE Europe, hosting over 750 attendees and visitors, exercise professionals, industry experts and scientists, students, as well as companies from the whole domestic market.
The 45+ Congress sessions, workshops and events left very positive impressions on participants due to their quality, as also did the overall organization, which is evolving and is enriched each year.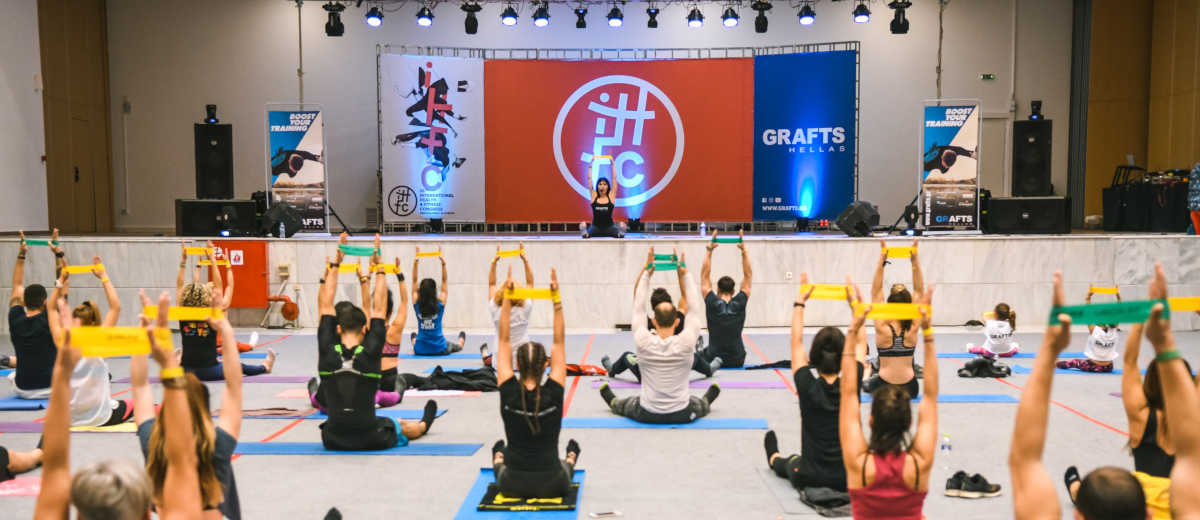 Once again, the Congress was honoured to feature presenters with significant international and national presence such as Alexis Batrakoulis, Panos Pantas, Sebastian Piatek, Roman Ondrášek, Bojan Makivic, Haris Valsamidis and Nikolaos Papaspanos, while also featuring the GRAFTS fitness education team!
We would like to thank all those who attended the event, as well as the 28th IHFC Sponsors and Supporters:
Sponsors:
- Fast Fitness / Miha Bodytec
- Real Motion​
- Healthone Greece​
- LEOS SA
- ELDICO SPORT / Amila
Supporters:
- TopFitness gyms
- Hellenic Red Cross
- Lifeguard.gr
- Fitness-sport
- Subito
Media Sponsors:
- Makedonia TV​
- ATLAS TV
We renew our appointment for the 7th GRAFTS Fitness Summit this autumn in Athens!

GRAFTS Hellas

Greek Athletic & Fitness Training School
The Greek Athletic & Fitness Training School (GRAFTS) is the leading private Fitness Training Provider in Greece and Cyprus. It is an Education Partner of the American Council on Exercise (ACE) and the first Fitness Training Provider in Greece with an educational program fully accredited by EuropeActive. GRAFTS is enrolled in the Lifelong Learning Providers Record of the Greek Ministry of Education, providing certificates in the fields of Personal Training, Exercise to Music, Pilates Training and Yoga Training.