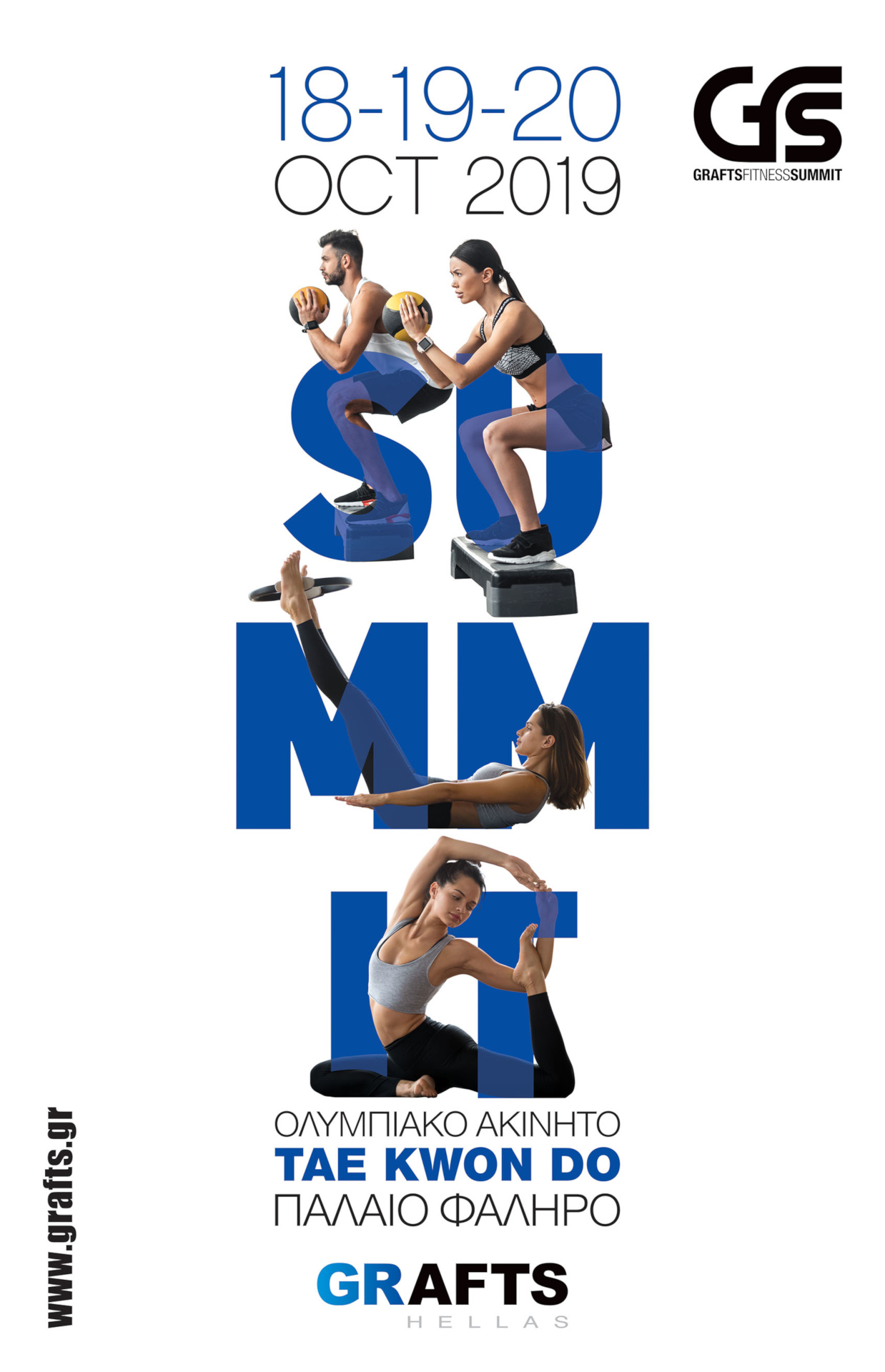 ATHENS - 20 JUL 2019 - GRAFTS Hellas announces the organization of the 7th GRAFTS Fitness Summit 2019, to be held on 18, 19 & 20 October 2019 at the Tae Kwon Do Olympic Arena, Palaio Faliro, Athens.
GRAFTS Fitness Summit is the top educational meeting for Fitness professionals in Athens and southern Greece, presenting each year the latest developments in Personal Training, Group Fitness, Pilates and Yoga, as well as in Exercise & Health.
GRAFTS is the only private educational provider in the field of Fitness in Greece that holds two annual conferences in Athens and Thessaloniki, faithful to its vision for the continuous upgrading of the domestic Fitness sector and its recognition in the European context.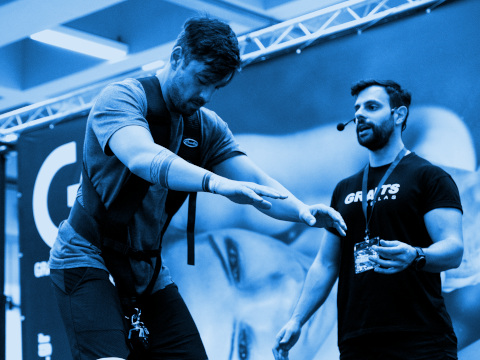 The Summit addresses all those professionally engaged in the Fitness & Wellness market (exercise professionals, physiotherapists, SEFAA university students, IEK vocational training & Fitness schools students, agencies, entrepreneurs), as well as exercisers who want to take a closer look at the Fitness world.
Specifically, as far as professionals are concerned, it aims at:
upgrading and updating their knowledge and skills, through the latest scientific developments and market trends,
building close relationships and synergies between the stakeholders (attendees, industry experts, companies, agencies),
motivating them to work for the progress of the Fitness community in Greece and Cyprus, and for promoting public health through exercise.
The 7th GRAFTS Fitness Summit will be organized in:
3 major thematic areas of the Personal Training, Pilates and Yoga fields, called Physical Performance Symposium, Pilates Teachers Meeting and Yoga Teachers Meeting respectively,
1 independent training of the American Council on Exercise: ACE Sports Conditioning Workshop,
2 Special events (Dark Fitness Marathon III, 2018-2019 Educational season Graduation Ceremony).

For more information, please visit the Summit webpage.
We'll be glad to see you in Athens on 18-20 October!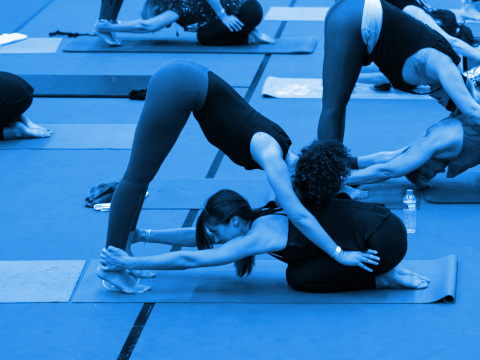 Greek Athletic & Fitness Training School
The Greek Athletic & Fitness Training School (GRAFTS) is the leading private Fitness Training Provider in Greece and Cyprus. It is an Education Partner of the American Council on Exercise (ACE) and the first Fitness Training Provider in Greece with an educational program fully accredited by EuropeActive. GRAFTS is enrolled in the Lifelong Learning Providers Record of the Greek Ministry of Education, providing certificates in the fields of Personal Training, Exercise to Music, Pilates Training and Yoga Training.